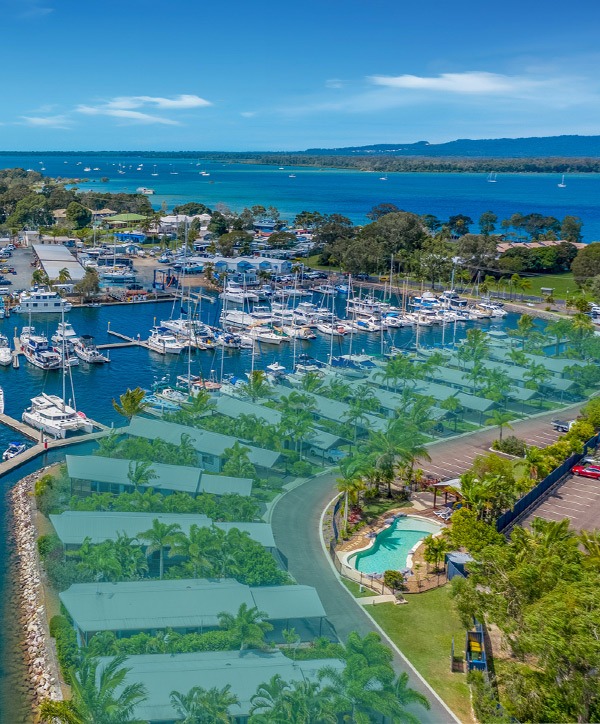 Stay right on the water's edge! Each Villa has a balcony overlooking the Marina. Positioned right at the heart of the pristine wonders of Tin Can Bay, the Great Sandy Strait and World Heritage Fraser Island.  We can even help organise short term berth rental if required. 
To enable a peaceful sanctuary and provide an ongoing quiet ambiance our villas are suitable for couples who appreciate the seclusion and quiet ambiance of the tranquil setting, to ensure an equitable number of persons in the complex only a limited number of 2 bedroom villas are available for rental, this ensures a continued harmonious existence with private villa owners and guests.
The marina includes alfresco style dining at the Marina Bar & Grill, and a host of boating opportunities: charter fishing, dingy, kayak and houseboat hire, chandlery, bait, ice – every thing you need to make the most of a holiday here. 
Holiday letting is available through Marina Villas Tin Can Bay. Click here to visit the website.
Get in touch, to book your next holiday today!